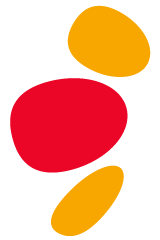 We create extraordinary culinary educational adventures that bring together the top leaders in the hospitality industry with top food and wine producers to create unforgettable gastronomical experiences in Spain and Portugal. From Ibérico ham to olive oil. From top-rated wines to artisanal cheeses. From Three-Star Michelin restaurants to the best tapas bars, along with the opportunity to experience by-invitation-only places in some of the most unknown corners of these two countries.
Our goal is to provide an enhanced appreciation of the gastronomy of this area of the world as only e-Spain can offer.
If you are a food and wine lover, a hospitality professional or a professor, let us create an educational trip to Spain or Portugal. We specialize in unique Gastro-Tourism experiences.
Contact us and we will tell you more about our trips or we can create a unique trip for you and a group of your friends or colleagues – a minimum of 10 people are needed for a tailored trip.
You are in the best hands!
Ángel Moretón
Founder & CEO
Born in Valladolid, Spain. Graduated in Law, Ángel Moretón got a master degree in Foreign Trade Markets. He started his professional career working in New York at the International YMCA and lately to run the foreign offices of the foreign trade area of the Government of Castilla y León in Miami and New York City.
From 2006 to 2011, he joined the Foundation of the Spanish Language where he created and develop a wide range of international programs between the USA and Spain to promote the cultural and linguistic interexchange between both countries.
In 2011, Moretón was appointed as General Manager to run the start-up International School of Culinary Arts in Spain building the project from the very beginning and taking  fast the institution to the top positions of the range of Culinary schools in the country.
In December 2016, he founded e-Spain, a personal challenge that will help increase the intercultural understanding through gastronomy, food and wine.
Ángel Moreton has been designing educational gastronomy programs for the last 15 years for universities and institutions worldwide. He has traveled abroad to promote the culinary heritage of Spain and has been a jury member at some of the most prestigious culinary competitions in Spain. He has also been an asset to  develop the Bocuse d'Or Competition in Spain as well as a jury and a contributor to the Concours Mundial de Bruxelles.
In 2015 Moretón was awarded with the Excelencias Gourmet Recognition for his career promoting Spain and the Spanish Gastronomy. He also has been awarded with the Oro Virgen de Baena International recognition for promoting the olive oil. Ángel Moretón is a member of the Academy of Gastronomy of Valladolid and collaborates in a radio local culinary program.
Fernando Salazar
Executive Vice President and International Advisor
Born in Guayaquil, Ecuador, Salazar began his 40 year hotel career in New York City with Helmsley Hotels and Then joined Westin Hotels and Resorts. In 1996, Salazar moved to Omni Hotels and Resorts where he was named Vice-president of Food and Beverage for this luxury chain.
Fernando Salazar joined Wyndham Hotels and Resorts in 2007 as Vice-president of Food and Beverage for the brand and Vice President of Operations for Latin America
In 2015, Salazar joined the prestigious Culinary Institute of America, San Antonio campus as a Managing Director.
In 2017, he joined e- Spain, a company based in Valladolid, Spain. He will assume the role of Executive Vice-President and International Advisor for this prestigious company.
The Culinary Institute of America proclaimed him Ambassador of the CIA and awarded him the Gold Medal of Honor for creativity, leadership and mentoring efforts. Salazar was also elected among thousands od successful immigrants to be a case study in the 2009 Sociology text book for 11th graders.
Salazar has been international Advisor and judge of the renowned Spanish National Tapas Tapas Competition and of the International Tapas Competition of Culinary Schools, a competition for culinary students from around the world, event that Salazar created and founded in 2009; both events are celebrated annually in Valladolid, Spain.
In 2014 Salazar was inducted into the Royal Academy of Spanish Gastronomy and named International Ambassador.